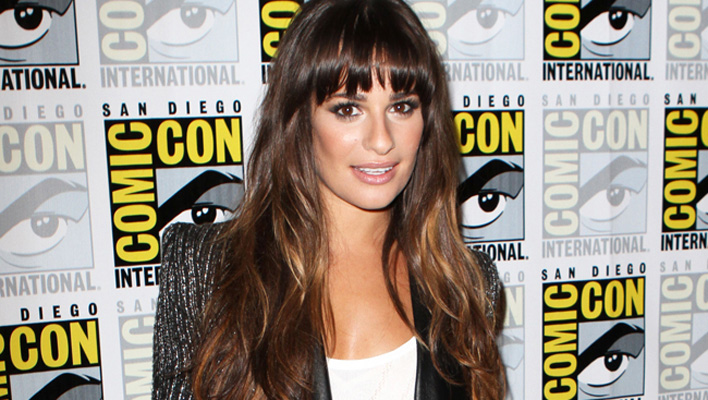 "Glee" darf auf acht People's Choice Awards hoffen. Die Musical-Serie wurde in acht Kategorien des Publikumspreises genannt, darunter in den Sparten Beliebteste TV-Comedy, Beliebtester TV-Comedy-Schauspieler (Chris Colfer und Darren Criss) sowie Beliebteste TV-Comedy-Schauspielerin (Lea Michelle und Jane Lynch).
Der Preis wird nicht nur für TV-Serien, sondern auch Filme und Musik verliehen. Im Bereich Film darf vor allem Sandra Bullock hoffen, die gleich fünfmal nominiert ist. So geht sie als Beliebteste Schauspielerin ins Rennen und macht sich in der Kategorie Beliebtestes Film-Duo – sowohl mit George Clooney für "Gravity" als auch mit Melissa McCarthy für "Taffe Mädels" – selbst Konkurrenz.
Im Bereich Musik konnte Katy Perry ebenfalls fünf Nominierungen verbuchen, unter anderem als Beliebteste Künstlerin und Beliebtester Pop-Act.
Die Gewinner werden komplett vom Publikum entschieden, dass bis zum 5.Dezember auf peopleschoice.com sowie über Facebook und Twitter abstimmen kann. Verliehen werden die Preise dann am 8. Januar.
Die wichtigsten Kategorien der People's Choice Awards 2014:
Favourite Movie
"Ich – Einfach unverbesserlich 2"
"Fast & Furious 6"
"Iron Man 3"
"Die Monster Uni"
"Star Trek Into Darkness"
Favourite Movie Actor
Channing Tatum
Hugh Jackman
Johnny Depp
Leonardo DiCaprio
Robert Downey Jr.
Favourite Movie Actress
Gwyneth Paltrow
Jennifer Aniston
Melissa McCarthy
Sandra Bullock
Scarlett Johansson
Favourite Movie Duo
Chris Pine & Zachary Quinto ("Star Trek Into Darkness")
Jennifer Aniston & Jason Sudeikis ("Wir sind die Millers")
Robert Downey Jr. & Gwyneth Paltrow ("Iron Man 3")
Sandra Bullock & George Clooney ("Gravity")
Sandra Bullock & Melissa McCarthy ("Taffe Mädels")
Favourite Action Movie
"Fast & Furious 6"
"Iron Man 3"
"Star Trek Into Darkness"
"The Wolverine"
"World War Z"
Favourite Action Movie Star
Brad Pitt
Channing Tatum
Hugh Jackman
Robert Downey Jr.
Vin Diesel
Favourite Comedic Movie
"Grown Ups 2"
"'Hangover 3"
"Taffe Mädels"
"Instructions Not Included"
"Wir sind die Millers"
Favourite Comedic Movie Actor
Adam Sandler
Bradley Cooper
Chris Rock
James Franco
Zach Galifianakis
Favourite Comedic Movie Actress
Emma Watson
Jennifer Aniston
Melissa McCarthy
Sandra Bullock
Scarlett Johansson
Favourite Dramatic Movie
"Captain Phillips"
"Gravity"
"Der große Gatsby"
"Der Butler"
"Prisoners"
Favourite Dramatic Movie Actor
Channing Tatum
Chris Hemsworth
Hugh Jackman
Leonardo DiCaprio
Ryan Gosling
Favourite Dramatic Movie Actress
Amy Adams
Emma Stone
Halle Berry
Oprah Winfrey
Sandra Bullock
Favourite Network TV Comedy
"2 Broke Girls"
"The Big Bang Theory"
"Glee"
"How I Met Your Mother"
"Modern Family"
Favourite Comedic TV Actor
Chris Colfer
Darren Criss
Jesse Tyler Ferguson
Jim Parsons
Neil Patrick Harris
Favourite Comedic TV Actress
Jane Lynch
Kaley Cuoco
Lea Michele
Melissa McCarthy
Zooey Deschanel
Favourite Network TV Drama
"Chicago Fire"
"The Good Wife"
"Grey's Anatomy"
"Nashville"
"Parenthood"
Favourite Dramatic TV Actor
Jim Caviezel
Josh Charles
Kevin Bacon
Mark Harmon
Patrick Dempsey
Favourite Dramatic TV Actress
Julianna Margulies
Mariska Hargitay
Pauley Perrette
Sandra Oh
Stana Katic
Favourite Actor in a New TV Series
Andy Samberg
Jonathan Rhys Meyers
Joseph Morgan
Michael J. Fox
Robin Williams
Favourite Actress in a New TV Series
Allison Janney
Anna Faris
Ming-Na Wen
Rebel Wilson
Sarah Michelle Gellar
Favourite TV Crime Drama
"Bones"
"Castle"
"Criminal Minds""
The Mentalist"
"NCIS"
Favourite TV Anti-Hero
Dexter Morgan ("Dexter")
Jaime Lannister ("Game of Thrones")
Norman Bates ("Bates Motel")
Rick Grimes ("The Walking Dead")
Walter White ("Breaking Bad")
Favourite Female Artist
Britney Spears
Demi Lovato
Katy Perry
P!nk
Selena Gomez
Favourite Breakout Artist
Ariana Grande
Austin Mahone
Icona Pop
Imagine Dragons
Lorde
Favourite Pop Artist
Britney Spears
Bruno Mars
Demi Lovato
Justin Timberlake
Katy Perry
Favourite Hip-Hop Artist
Drake
Jay Z
Kanye West
Lil Wayne
Macklemore & Ryan Lewis
Favourite R&B Artist
Alicia Keys
Ciara
Justin Timberlake
Rihanna
Robin Thicke
Favourite Band
Imagine Dragons
Maroon 5
One Direction
OneRepublic
Paramore
Favourite Alternative Band
Fall Out Boy
Imagine Dragons
Mumford & Sons
Muse
Paramore
Favourite Song
"Just Give Me A Reason" (P!nk feat. Nate Ruess)"
"Mirrors" (Justin Timberlake)
"Radioactive" (Imagine Dragons)
"Roar" (Katy Perry)
"When I Was Your Man" (Bruno Mars)
Deine Meinung zu diesem Thema? Hier kommentieren!
von Hirsch Heinrich